As featured on AdExchanger
Google announced last month that it would switch to a first-price auction in Google Ad Manager by the end of 2019. The move brings Google into parity with most demand-side platforms (DSPs) and creates a unified auction from all demand sources, thereby changing the dynamics of the second-price auction universe that it created.
This, along with removing its "last look" preferential spot in its ad stack, illustrates Google's response to the broad perception that it has an unfair advantage in the programmatic waterfall. Header bidding has been nearly universally adopted by publishers to create a more even playing field via first-price auction in the header. This gave publishers more control over competition for their impressions.
I see the changes as a move to counteract the need for alternative strategies to Google at a time of growing competition for premium impressions, especially in light of Amazon's competing auction platform. By moving to a first-price auction, Google is seemingly surrendering a competitive advantage – and strategically repositioning itself for its next move: ensuring that Google's ad server, formerly DFP, becomes the central place for the auction to take place.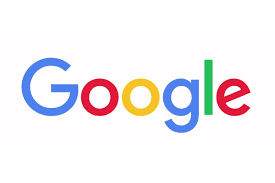 If Google can eradicate the need for outside competition, such as header bidding or Amazon's server-side solution, Amazon and others will then be forced to both rethink their products and use Google's auction; Amazon doesn't compete in open exchange bidding but perhaps will have to adapt to this change and build into Google's exchange.
Google is a two-sided player – on both the demand and supply sides – and if it were to increase the price to win premium impressions, it could take less from both sides and put pressure on other DSPs to compete. It would become less important to have a diverse group of monetization partners, which is a conversation that hasn't been explored extensively yet.
The move to first-price auctions also raises the question of whether header bidding is less necessary to counteract and reduce the dependency on Google. It will challenge Index Exchange, the Pre-Bid consortium and others to refactor where header bidding fits into the publisher ad stack. But this is a big "if," and publishers will be reticent to give up control of their partner selection for the header.
Immediate effects
Obviously, fair auctions will benefit publishers, but will the additional competition make it more difficult for advertisers to keep prices low? Will they then have to adopt new strategies, such as bid shading, to realize savings?
Time will tell of course, but I do have a few predictions about the immediate effects when first-price goes live.
Initially, pricing for inventory will rise until agencies and traders, who are accustomed to the second-price auction dynamics, change their strategy to win impressions at the price they bid, not at a price slightly above the second highest price. The numbers will first be inflated before buyers change their bidding strategies, such as adding bid shading, to lower the initial bid pricing.
There will be a period of adjustment among traders and clients who, having seen price increases, decide to pause and look for savings.
Traders and agency trading desks will increasingly offer their clients bid shading services, which depress the auction prices as traders underbid while trying to find the equilibrium between prior pricing and the new pricing. If they bid shade too much, they'll lose impressions and have low fill rates as they search for optimizations. Some brands that don't bid shade as aggressively will be able to take advantage and win better impressions at a slightly higher price.
Equilibrium will be reestablished at new bid prices that will be slightly above the second-price auction results we see today.
Google could use this destabilization to try to convince publishers to abandon header bidding and alternative monetization platforms as unnecessary. The high degree of volatility in pricing will create some uncertainty for publishers, who will want options and control. They will look for a broader range of auction possibilities to stabilize prices, which keeps header bidding relevant.
Differentiated value
The move to a first-price auction by Google is a great step for publishers and for competition across the industry. The move will create new strategies and dynamics for buyers participating in the ecosystem. Companies other than Google will innovate to enhance the value of impressions and supply as this move commoditizes inventory with more competition. There will also be supply-path optimization and, given this trend, if Google becomes the single place for the auction, buyers may optimize away from other exchanges.
The most successful companies will create differentiated value on top of standard supply. Header bidding will evolve and become more than just a simple auction. Header bidding may also host more buyers unwilling to bid within the Google exchange, such as Amazon.
Companies other than Google must continue to innovate to enhance the value of the impression with either better data, targeting or creative, especially in light of supply-path optimization. The big question is how companies can add to the programmatic bid stream to create differentiated value out of standard inventory.
The concept of injecting new capabilities, including targeting or measurement, into commodity supply as an enhancement will be the wave of the future in the face of the new even playing field created by first-price auctions.