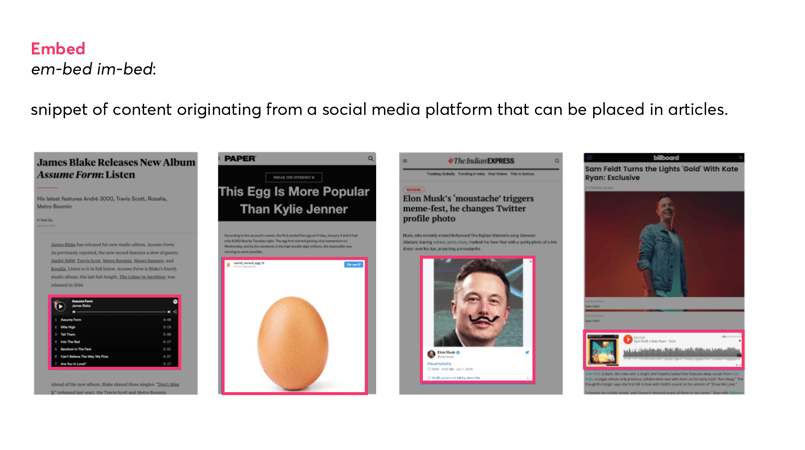 Publishers use social embeds to tap into cultural moments and enhance the timeliness and relevance of a story in categories such as sports, entertainment, news, fashion, and more. Our Social Canvas product lets advertisers target ad slots next to social embeds in articles for high-profile visibility in a brand-safe context with high-impact display and video units. This technology gives us the unique ability to analyze social embeds from 19 different social media sites—such as Twitter and Instagram—across more than 2,000,000,000 publishers pages on the Comscore 250 and 700+ publisher properties.
Proving to be an emerging solution for pubs and advertisers alike, we took a deep dive into the usage and trends surrounding social embeds and have packaged up a summary of the findings in our Q3 Social Embed report.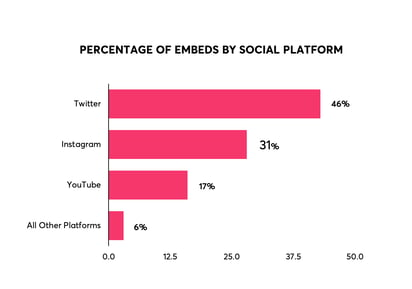 KEY TAKEAWAYS:
Social embeds were detected on more than 30% of all article pages, and were found to drive a significant increase in pageviews.
And that number is rising as premium publishers increasingly opt into social embeds, with Twitter posts representing 46% of the total activity, Instagram 31% and YouTube 17%. This is due to the timeliness and relevance of the content attracting readers and prompting more sharing. On average, pages with social embeds get 20% more views than other pages, and the average number of embeds per page has increased from 3.14 in Q2 to 3.52 in Q3, showing that publishers prefer to include multiple embeds in a single article.
"Social embeds are a win-win for publishers and advertisers. They bring more energy to editorial coverage and because they're hand-picked by professional journalists, they offer up a brand-safe environment for brands otherwise cautious about social marketing," - Harry Kargman, CEO & Founder of Kargo.
With 48% of all embeds coming from verified social accounts, trusted publishers vet and curate valid social content for their audiences.
Top categories represented within social embeds include Entertainment, Sports, News and Politics, providing an incremental opportunity for marketers looking to reach an engaged audience within these social communities.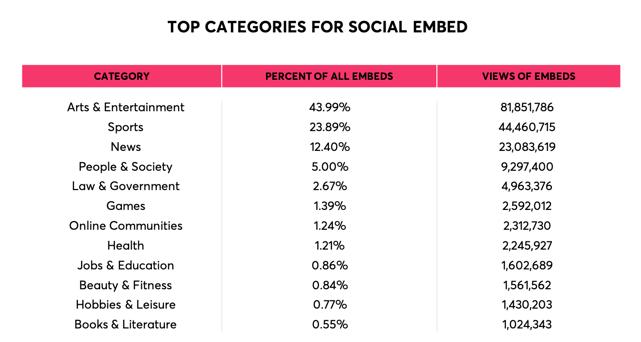 Questions? Comments? We'd love to hear from you. Reach out to learn more about social embeds and how you can enhance your social strategy with Kargo's Social Canvas.