While video advertising has certainly come a long way, the advertising industry as a whole is just beginning to scratch the surface of video's potential as a powerful vehicle to reach audiences across channels and devices. For marketers, the role of video has grown from merely serving as a support player in digital strategies to becoming a critical asset in their efforts to create meaningful engagement with consumers. It is clear that video will continue to be a major player in the future of advertising, but with standard videos leaving users uninspired, advertisers need a better product to capitalize on this expansive opportunity. This is where Kargo's Enhanced Pre-Roll comes in.
The Road to Pre-Roll
The journey began a few years ago when Kargo's product team recognized the shortcomings of regular pre-roll and challenged our award-winning design team to create a best-in-class digital experience that could support a brand's creatives, promote stronger user interaction and remain connected with audiences' as they move between devices. Part of their task was to carefully consider consumers' video-watching habits and develop a solution that significantly increases video completion rates and unlocks additional experiences that build brand awareness. This next-generation digital experience had to leave a stronger and more lasting impression (pun intended) on the viewer. By leveraging creative science and their proven aptitude for grabbing users' attention, Kargo's design team developed our Enhanced Pre-Roll!
As an efficient in-stream solution, Kargo's enhanced pre-roll allows brands to drive upper-funnel results by safely running device-optimized assets before top-tier contextually relevant video content. For brands with pre-existing video assets, Kargo's pre-roll makes it easier to optimize with product imagery and brand logos, which in turn drives increased awareness, favorability, and purchase intent.
Kargo's enhanced pre-roll is offered in three formats – the Branded Canvas, Split Card & Interactive. Each format delves deeper into key messaging, encourages interaction, and creates an informative user experience without distracting from the video content.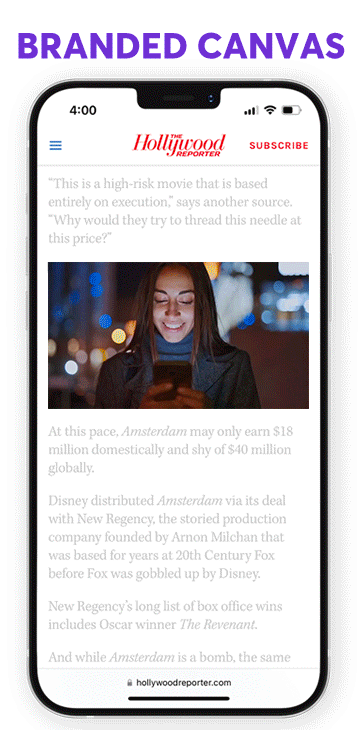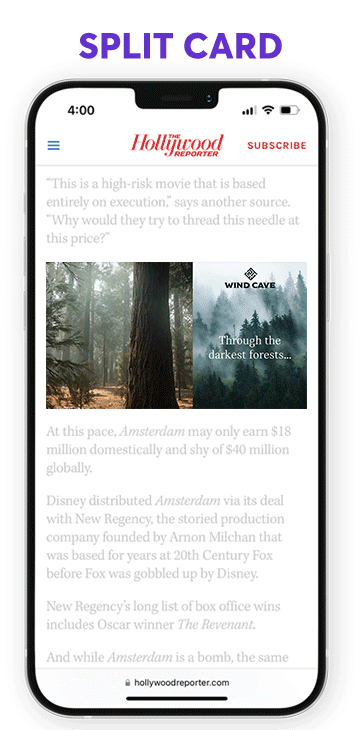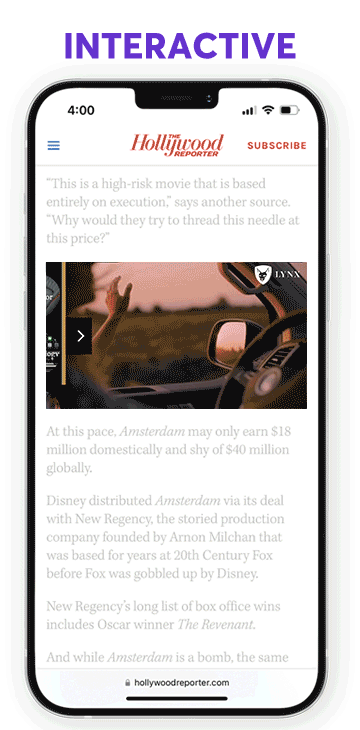 Branded Canvas
By surrounding the advertiser's video with additional product imagery and messaging, Branded Canvas drives greater awareness, memorability, and engagement.
Split Card
Offering generous real estate positioned next to the advertiser's video, Split Card is ideal for product showcases and/or branding initiatives to drive consideration and discoverability.
Interactive
With added subtle branding elements, including playful and enticing motion to garner bonus attention, Interactive is proven to drive brand affinity and commerce.
With these three enhanced units in place, Kargo does not simply ride the video wave to the future; we lead it.
Here's why you'll love Kargo's enhanced pre-roll: data shows it lifts brand awareness by 16%, brand favorability by 29%, and purchase intent by 36% vs. standard pre-roll units. Better yet, consumers love it too! Viewers of these optimized creatives find the experience 13% more memorable, 12% less irritating, and 15% more enjoyable vs. standard pre-roll units. (Source: Mercury Analytics, 2022)
Want to see what all the hype is about? Get in touch, and let's level up your next video campaign! Now available via direct IO or PMP across desktop, tablet & mobile devices.