There's a new Google search metric in town and it's putting pressure on both advertisers and publishers. It's called Cumulative Layout Shift (CLS), which is what happens when you open a page, start reading and then—Whoosh—suddenly the content moves and you've lost your place. This sometimes happens when a publisher loads a video that's too big for a space, but it also happens when ads load slowly and/or push the limits on an allowed slot size.
Google recently began measuring how much CLS is happening on a page and if the score is high—lots of shifting—a publisher's site is going to rank lower in search results. And then the cascade of less traffic to the site results in less advertiser demand . . . bad business for everyone.
Kargo has been working with both publishers and advertisers to combat this situation. Our new Fabrik CMS for publishers has ad technology built-in to cut down on big ads loading in small slots and vice versa. And our ad creative crew has been innovating new middle-banner formats—a placement that generally has less impact on content flow and is also prime real estate to take advantage of a user's scroll and tap behavior.
INTRODUCING....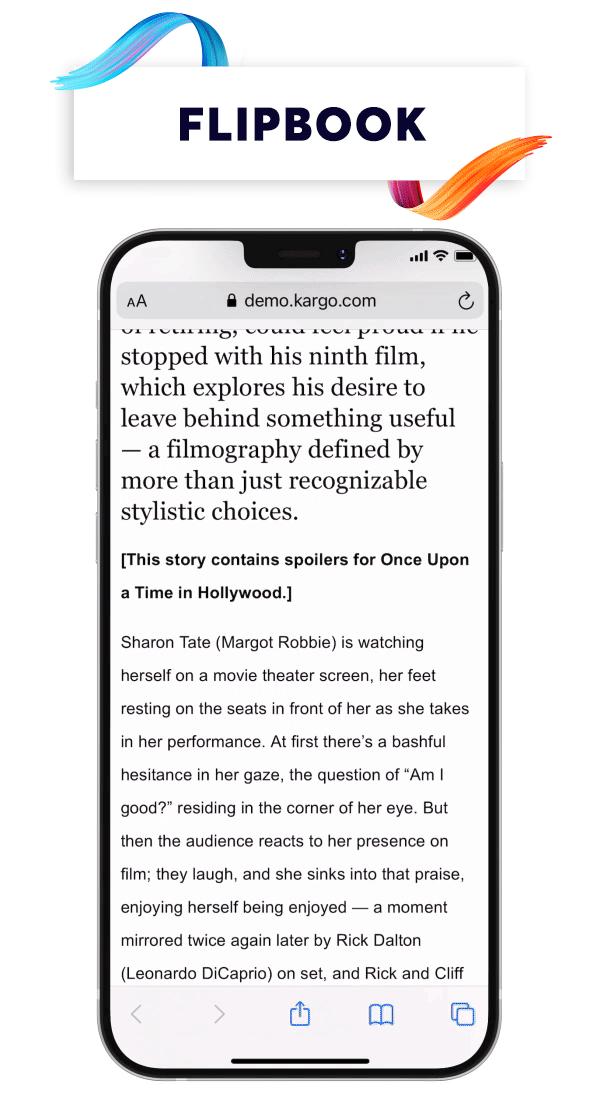 Mimicking the flip of a book page, Flipbook is a sequential array of digital pages featuring imagery and messaging allows users to explore a full brand or product story available in vertical and horizontal formats.

* Full-width responsive middle banner
* Vertical and horizontal flip versions
* Scroll reactive option
* Tap-to-engage option



Say hello to HighRise Video — the execution that takes our standard HighRise unit to new heights! Originally concepted to incorporate video in the middle banner ad slot, this format starts as a standard 250px in-article middle banner and expands to 460px upon tap or scroll.

* In-article middle banner
* Expands from 250px to 460px height upon tap or scroll
* Autoplays upon coming into view, and throughout expansion
* Persistent CTA and logo
* Ability to include more messaging in expanded state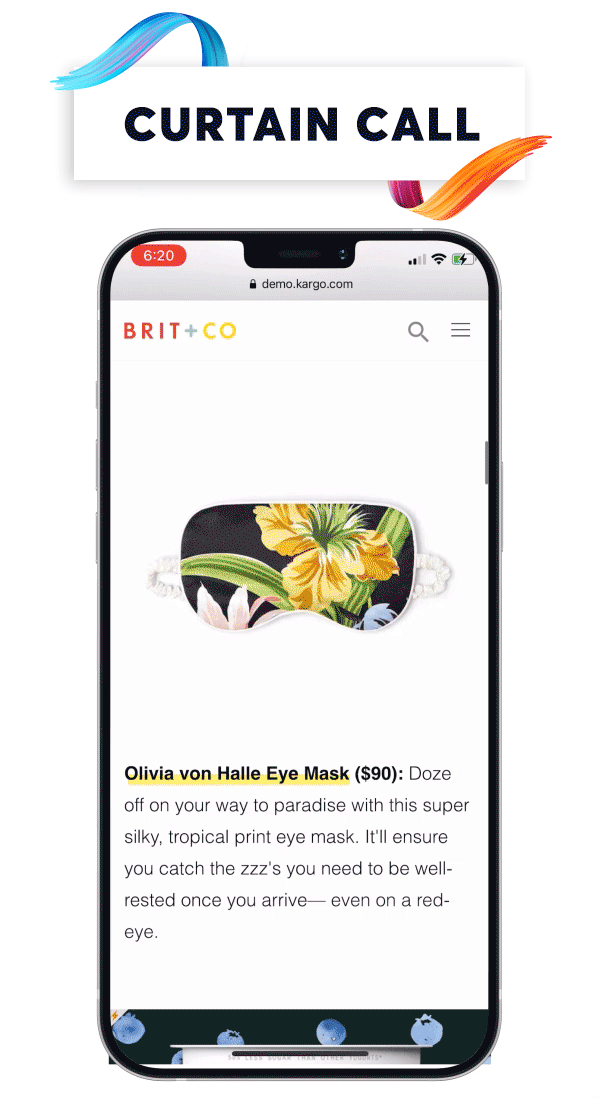 A mid-banner format that animates in sync with scrolling, introducing a visual scene as it scrolls down the first half of a page, fading or changing the background to spotlight key images as the user continues to scroll. Inspired by the eye-catching silhouetted imagery used in our Beyond the Banner units, the image can grow and take the top hierarchy or a secondary image can be revealed as the background goes down.

* Scroll-reactive middle banner
* Animates and builds as it scrolls to page mid-point
* Background can fade or change to silhouette specific elements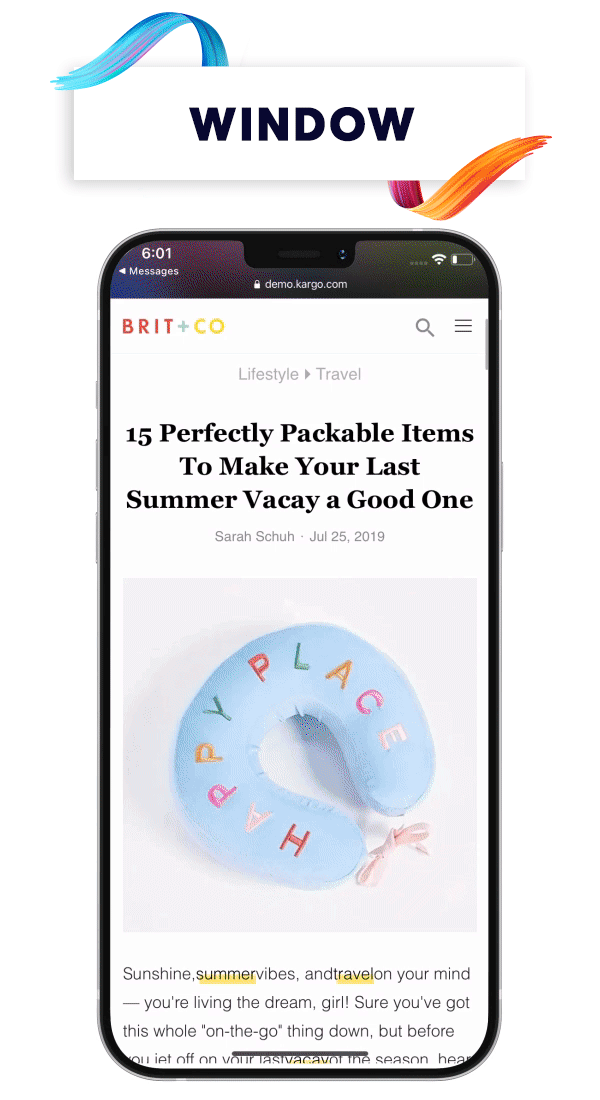 This unit scrolls into view as a beautiful standard banner, then splits in two to reveal a "window," that can host a video, a store locator, or other rich media experiences.

* Scroll-reactive middle banner
* Animates and evolves as it flows down the page
* Window opens horizontally on scroll


These four innovations are ready to inject new creativity and interactivity into your campaigns, and dazzle your audiences without impacting their content experience by covering it or shoving it!

Reach out today for more information or to launch a middle banner campaign sure to deliver top performance.