Cancer touches one in three people, with one person in the US being diagnosed with leukemia, lymphoma, or myeloma approximately every 3 minutes. A pillar of Kargo's company culture is to not only do good, but to also inspire that within others, and improve the state of our world. With cancer, unfortunately, affecting each and every one of us in some way, Kargo is passionate about doing its part to help find a cure and has teamed up with The Leukemia & Lymphoma Society (LLS) for the 3rd consecutive year.
Since 1949, the LLS has invested nearly $1.3 billion in cancer research to advance cures against cancer. This funding has led to massive breakthroughs in immunotherapy, genomics, and personalized medicine that are improving and saving the lives of patients. The LLS helped advance 85% of the blood cancer treatment options approved by the U.S. Food and Drug Administration since 2017.
This Fall, Kargo team members, industry colleagues, family, and friends from across the country came together in a big way to undertake a series of fundraising activities benefitting the LLS and the great work they do. With over $10K raised last year, we pushed ourselves with an aggressive goal of $20K and are proud and humbled by the support we received from the community to make our 3rd annual fundraiser a smashing success!
2nd Annual Online Raffle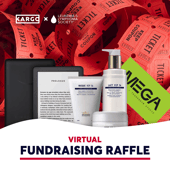 From NBA tickets to Kindles and signed jerseys, the Kargo LLS committee was able to secure an amazing and generous collection of donated gifts for our raffle ticket-buyers, resulting in nearly 2,000 entries sold!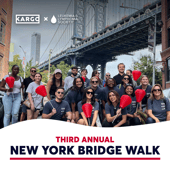 New York Bridge Walk
Members of our NY team took to Brooklyn and back, taking our fight against cancer mobile! Donning matching t-shirts, positive attitudes (and a doughnut or two!), we thank everyone who joined us in making the trek!
Malibu Morning Hike

Our LA colleagues & friends made sure to turn in early to prep for their morning hike at the Temescal Canyon Loop to stomp towards a better tomorrow together.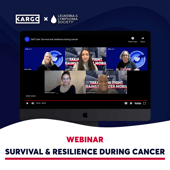 Cancer in Conversation
New this year, we hosted a webinar featuring cancer fighters and survivors discussing self-care strategies for cancer patients and their families. These powerful women came together for a great cause and we are so thankful to them for sharing their stories.
We are thrilled to announce that as a result of our efforts and your participation, we hit our goal and have successfully raised $20K for the LLS! We are currently ranked #10 on the LLS fundraising leaderboard, right behind Salesforce and ahead of Grant Thornton, Macy's, BNY Mellon, and other heavy hitters.
Thanks again to all of our incredible staff and volunteers for organizing this incredible event. We look forward to partnering with the LLS again next year as we work towards finding a cure.

About The Leukemia & Lymp
homa Society
The Leukemia & Lymphoma Society® (LLS) is a global leader in the fight against cancer. The LLS mission: Cure leukemia, lymphoma, Hodgkin's disease, and myeloma, and improve the quality of life of patients and their families. LLS funds lifesaving blood cancer research around the world, provides free information and support services, and is the voice for all blood cancer patients seeking access to quality, affordable, coordinated care. To learn more, visit www.LLS.org.