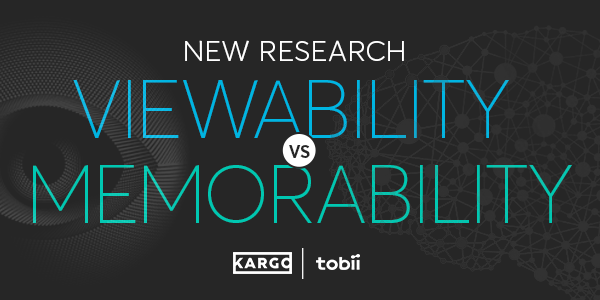 We are excited to release our Viewability vs. Memorability Report, in partnership with Tobii Pro Insight. While viewability has traditionally been used as a metric to gauge a digital advertising campaign's success, our latest research found viewability does not directly correlate to memorability and visibility does not automatically yield higher user engagement.
According to recent data, Americans are exposed to anywhere between 4,000 to 10,000 ads each day, yet, few of us can actually recall a single ad that we have seen in the last 24 hours.
Our research identifies the correlation between viewability of an ad unit and its memorability, taking a look at which digital environments actually deliver the most ad viewability: large format and pinned mobile web, Instagram, mobile gaming apps and desktop. The findings then determined if viewability in those environments truly translated into attention and memory. Other forms of digital ad measurement were also looked at, such as share of page, share of session, and ad effectiveness in gauging the memorability of the ads tested.
The study revealed the following key insights:
Instagram ranked among the highest in ad effectiveness, despite low share of session. While the amount of time that users looked at ads during their total time spent on Instagram was relatively low at 1.9%, Instagram generated an ad effectiveness score of 10.8%, tied for the highest alongside our larger format in-article ads.
Both mobile web formats top share of session. Users spent the most time looking at larger format mobile in-article ads and mobile pinned ads, measured at 4.1% and 3.9%. While the larger format ads tied with Instagram for highest in ad effectiveness, mobile pinned ads ranked third in ad effectiveness at 3.9%.
Gaming banner ads generated the lowest ad effectiveness score of all platforms. Almost 98.5% of the time that the ad in a gaming app was in-view, it was actually not being looked at. Participants also struggled to recall the companies and products featured during the game, generating the lowest ad effectiveness score at 1.3%.In our 2017 study, mobile web represented about a quarter of all time spent on mobile, just behind Facebook. Today, the mobile ecosystem has become more fragmented and consumers are spending a higher proportion of time in apps like YouTube, Gmail, and Instagram. Consequently, mobile web and Facebook share of time spent have each declined as a proportion of total time spent. However, mobile web is now the single most used platform and represents about 17 percent of all time spent on mobile.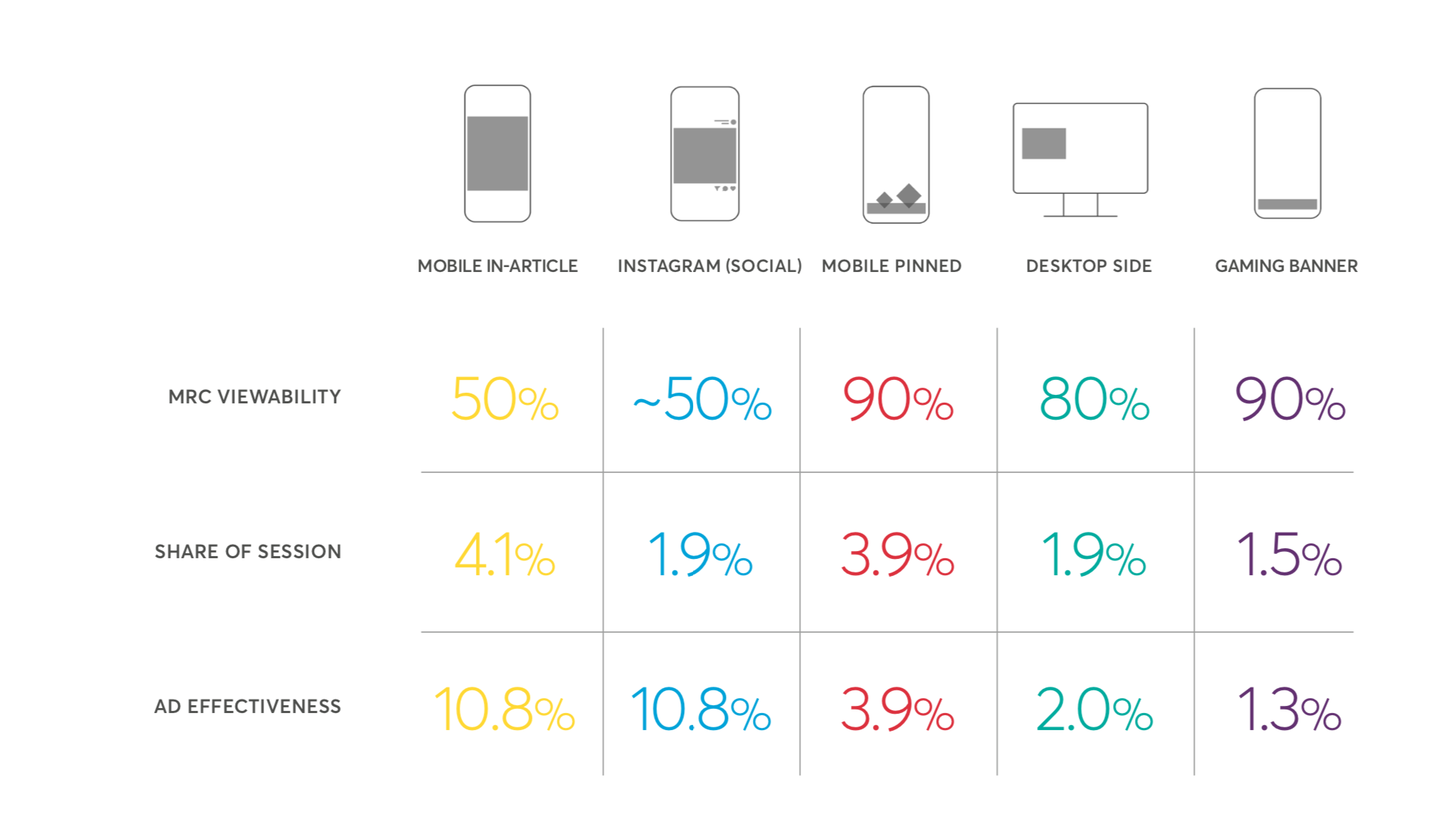 Research revealed that 77% of users looked at an ad at some point during their session on Instagram, proving to be 8.3 times more effective than gaming, and 5.4 times more effective than desktop. Additionally, those that took part in the study felt favorably towards the interface of Instagram, as ads are built seamlessly into the user experience as part of the feed.
We believe, in order to deliver a successful ad experience today, brands need to consider if their creatives actually depict a clear message and resonate with consumers. Our research shows that factors such as ad creative, messaging, placement and the digital environments in which brands advertise in can lead to building greater brand awareness. The fragmentation of today's media landscape has changed consumers' consumption habits, and in order for brands to break through today's attention economy, it takes nothing short of "thumb-stopping" creative to garner recognition.
For more information on Kargo, visit Kargo.com
Download the full white paper by clicking below: